Interaction design is an important aspect of your User Experience (UX), where the focus lies on all the interactions users have with a website. By creating the best possible interactions between your users and your product, your customers will be able to achieve their goals quicker and have a better overall experience on your platform. Interaction design focuses on aspects like the motion, sounds, the space and aesthetics of your interaction elements.
Gillian Crampton Smith introduced 5 dimensions of interaction design, that will clarify the concept a little bit.
Words: Words used in interactions, such as buttons, labels or notifications should be simple and easy to understand
Visual representations: The fonts and shapes and icons that users interact with and should supplement the words you used
Psychical items: These represent the object users use to interact with your website. Examples are a mouse or a finger on a smartphone, which will affect the interaction the user has.
Time: The time a user spends interacting with a product. Important is here to show the progress they're making or to give them the option to resume their actions at a later stage.
Behaviour: This includes the mechanism, but also the reaction when a user has interacted with your product.
But how do you create optimal interaction design for your users? We've asked our expert user experience designers and web designers to give us an overview of their best tips when focusing on interaction design.
Focus on the users' need
First of all, you want to create an experience that is enjoyable for your users. So you should keep your users' need in mind. Important is here to work with familiarity: use patterns that they already know in order to avoid confusion. Work with buttons, process trackers, arrows and other easy-to-understand features and use understandable language to guide them through their interactions.
Keep it simple
When you're creating certain interactions your users will experience, you should always try to keep it as simple as possible. Don't show off your skills by adding unnecessary animations, steps, words or buttons. Instead, build a trustworthy relationship with your customers where they know what's expected from them. This also means you should create consistency across all interactions. For example, when people can slide up to reveal a certain element, they should be able to slide down in order to hide it.
Follow the user flow
Source: UXdesign[/caption]
In order to understand how your users will interact with your product, you can create storyboards to outline the user flow. Your storyboard maps out every step your users take and how different decisions have different outcomes. You can visualise this by creating a sequence of the different screens and then check the fluidity in which the user experience happens.
Test until perfection
Once you have created your User Interaction elements, you should see how your actual users interact with it. Before releasing it to a big audience, it might make sense to test it on a small focus group to see where there's room for improvement. Follow the movement of their mouse or fingers and discover every step that seems unnatural or where they have a different interaction with your product as what you originally intended. Keep testing and improving until you've created an interaction that works perfectly well.
Hire an expert
Interaction design is a very specific branch of User Experience. Even though it might all seem very obvious to you, there are so many little twists and tweaks that you should implement when you're designing a new website. For example, did you know that adding the option to view or not view your password will decrease the number of dropouts? Simple little changes like that could have a huge impact on your conversions! Best is to hire an expert who knows UX inside and out – and we happen to know somebody like that!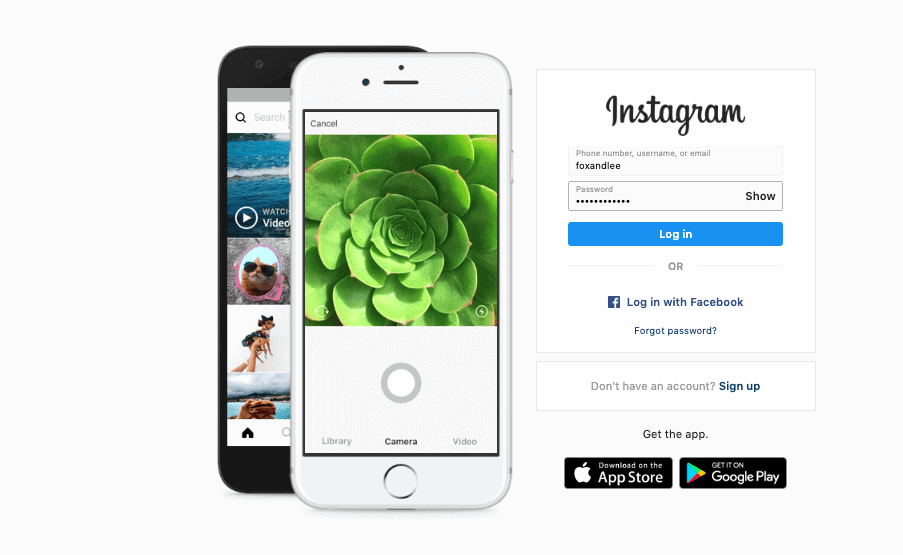 Need some help with the interaction design or UX on your website? Talk to us!