CS-Cart is a powerful and flexible eCommerce shopping cart application. It's probably a platform that you haven't heard of before. But here at Fox & Lee, we're experts in CS-Cart Development. The platform has been around for quite some time now. Originally established in 2005 with a reach in now 172 countries and powering over 40,000 online stores.
CS-Cart is developed using open source technologies, such as PHP, MySQL, and Smarty. Its functionality can be easily updated and extended to meet the specific needs of your business. These are similar technologies used in more well-known platforms like WordPress, Magento, OpenCart and Woocommerce. With the storefront and administration panel being web-based, all you need to manage your store is a web browser and internet connection. As a side note, CS-Cart development is also available with a Multi-Vendor option. More on that in a separate article.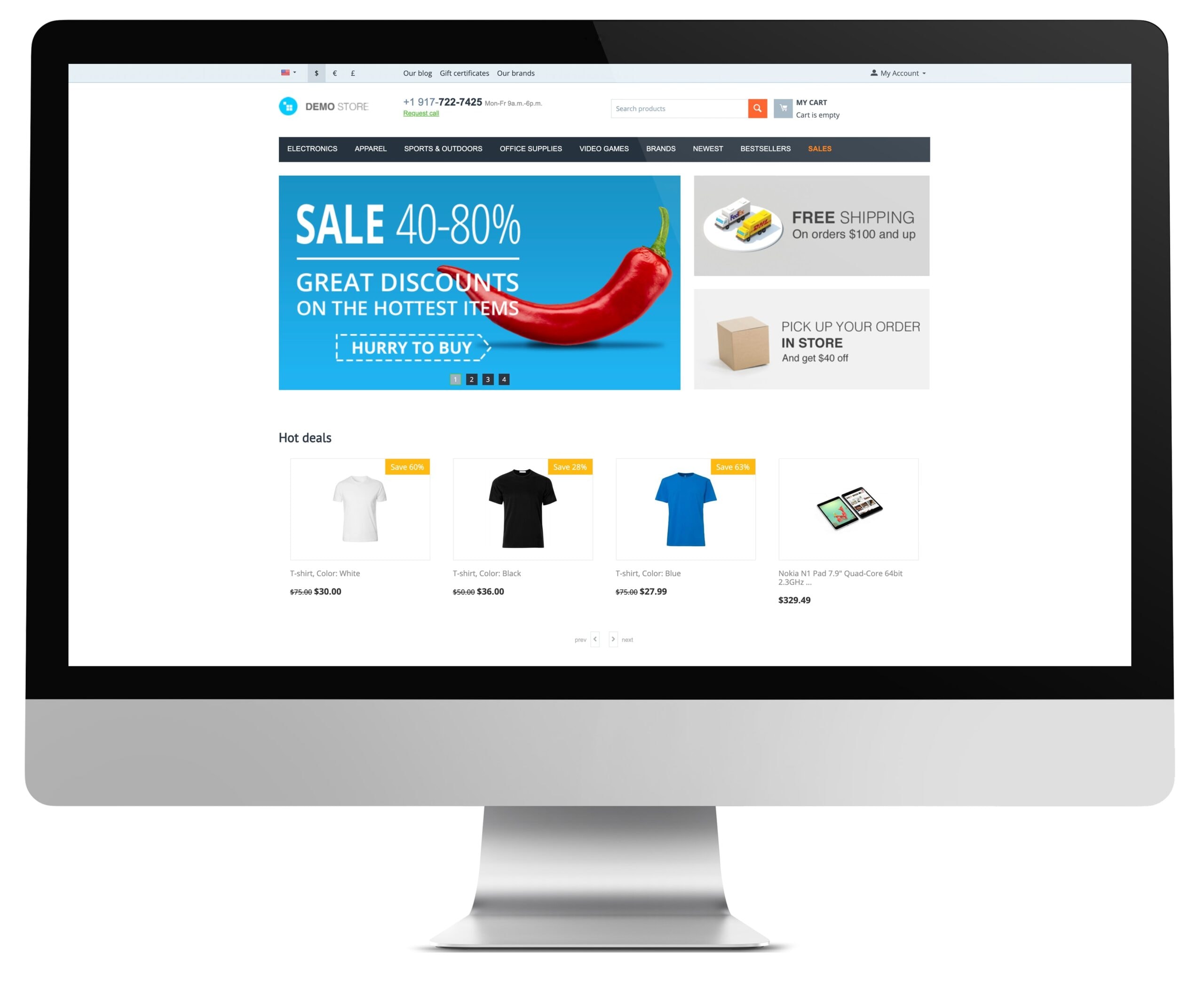 CS-Cart is Feature-Rich
Unlike the previously mentioned platforms, CS-Cart is a paid licenced application with costs starting at $350USD. Even though it has this price point, the functionality it comes with right out of the box is worth the cost. It has no limit to the number of products, categories, product options, product variations, shipping rules, payment gateways or any other limitations. It also comes with functionality like:
Flexible product import
Automatic inventory control
Real-time shipping rate estimation
Customisable one-step checkout
Bonus system and customer loyalty rewards
Membership levels and access permission rules
Multiple languages
Multiple currencies
eBay synchronisation add-on
Facebook commerce
And that's not the end. CS-Cart also has an online marketplace and active community that can help with any need you might have. You can find out more details about the features and functionality on their website.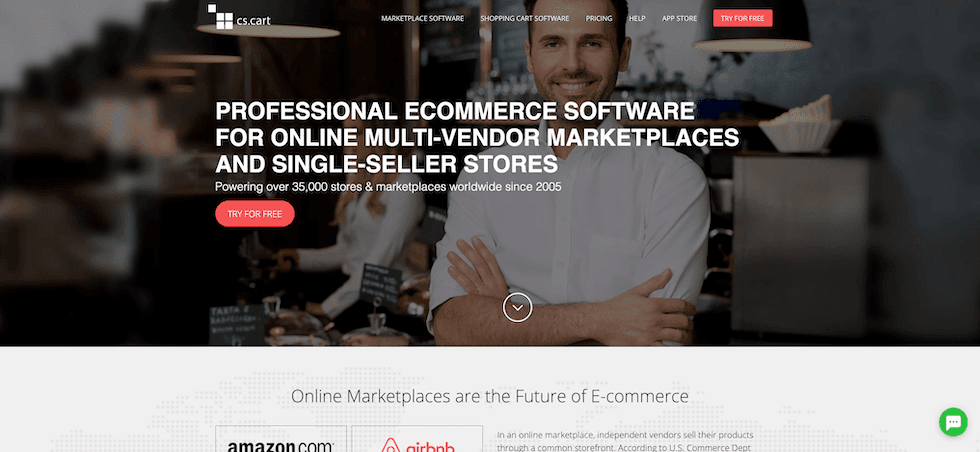 With all that being said, there are a few letdowns with the platform. The primary one is the time delay for support, with the main support line being in Eastern Europe and our location in Australia, support can take some time. However, the quality of the responses and level of support really does make up for it. This is not a limitation at Fox & Lee, having in-house experts in CS-Cart there is not much support needed from CS-Cart directly.
The other downside of the platform is the usability and customisation of the front end. There is an online marketplace that sells themes however if you want to make your own customised theme, the admin interface needs some improvements. The 'block builder' is very helpful in positioning the content and filling out key areas but customising the blocks can be a little tricky. Additionally, the overall layout of the grid system makes a fluid-based layout almost impossible unless you can develop and override the default theme and template structure.
Contact us for help with this type of customisation
So why would you pick CS-Cart?
Platforms like WordPress, Magento, OpenCart, Shopify etc which offer you a bare-bones platform. Whereas CS-Cart is a full-featured eCommerce platform with lots of functionality and compatibility for customisation. To get this level of functionality in other platforms, you would need to bloat them with additional addons or plugins that will slow down the site or fill your site full of errors. Not only does CS-Cart come packed with functionality but it is really fast. With additional server-side and client-side optimisations like Gzip, Lazy Image Loading, Built-in cache and CDN support. You can customise your site then have it running lightning quick.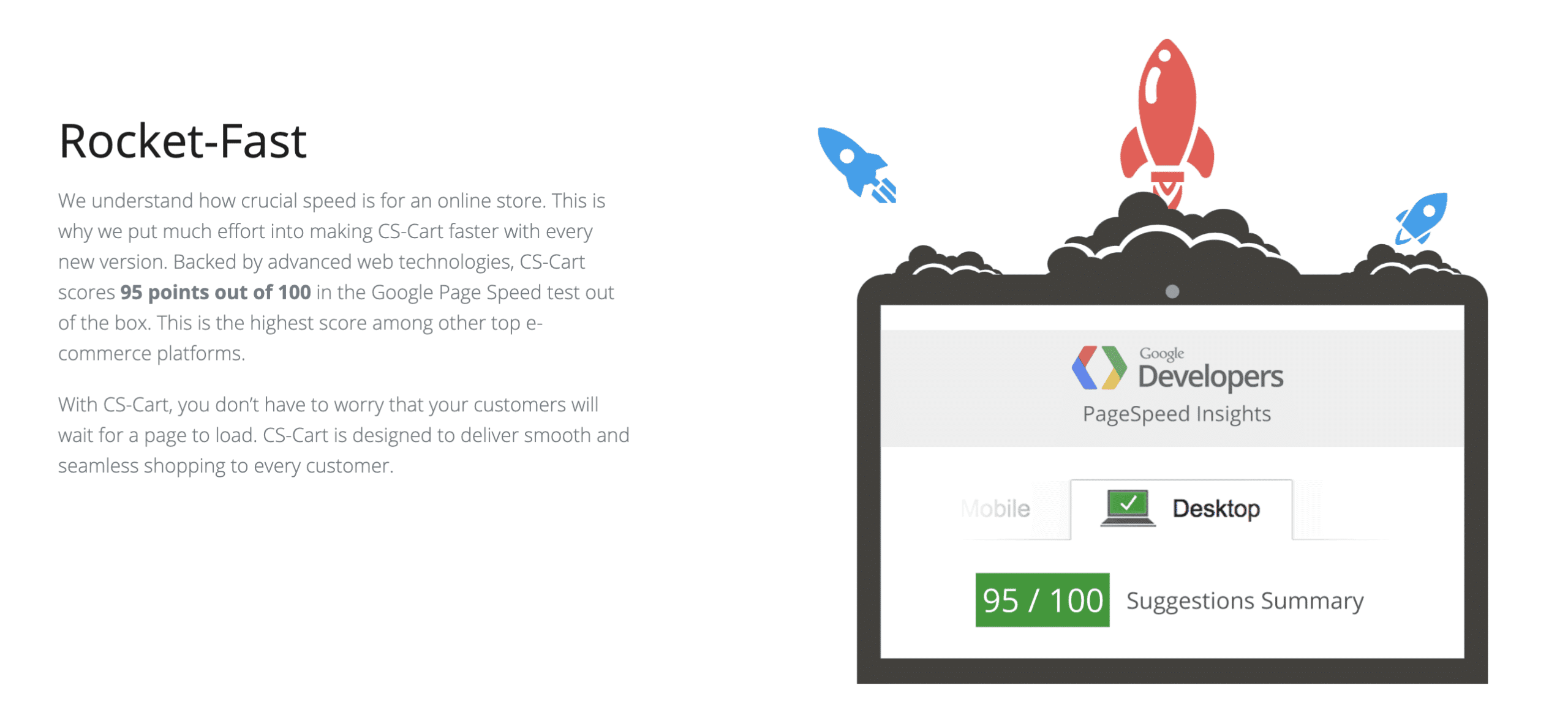 It's a perfect platform for any size eCommerce site whether you are starting from square one or need to migrate over to a new platform. It has API functionality and CSV importing that makes switching easy and cost-effective.
Here at Fox and Lee, we have developers that have 8+ years of experience working with this platform. Furthermore, we are some of the most experienced and knowledgeable in Australia when it comes to CS-Cart.
We can help with CS-Cart Development and any other CS-Cart related enquiries. Get in contact with us on 03 9043 1039 or via the contact form below.
We can help you with your CS-Cart website and applying this and other functions to your site.
---