When you create a marketing strategy you will inevitably face the issue of defining your customers. Understanding your audience – the people you will direct all your marketing efforts to – is essential to any strategy, be it your Instagram page or your SEO tactics. And the best way to do this is by developing personas for marketing strategy.
Buyer personas are fictional and highly stereotyped characters that represent your customer groups. Typically, these personas include the age, profession, interests and digital habits of your customer, but there's often also room for their pain points, personal characteristics or family situation. All together these personas should give you an understanding of:
Their needs or the problem they might experience

The channel you can reach them

How they can benefit from your company

The message you should use to reach them

What their pain points are and how you can solve them
Once you have these personas, they will function as your groundwork for when you create your content, implement your ad strategy or send out emails. All of your marketing efforts should be done with these potential customers in mind.
But how to create these personas? In order to find inspiration for your personas, we have 3 easy ways to get to know your audience.
Analyze your data
Data always has some interesting insights for you. If you already have a set-up business, it's a good idea to start with looking at your current customer base. This can be a CRM-system, where you keep track of the data of your customers, or simply your Google Analytics platform, that offers you a lot of free information about your website visitors.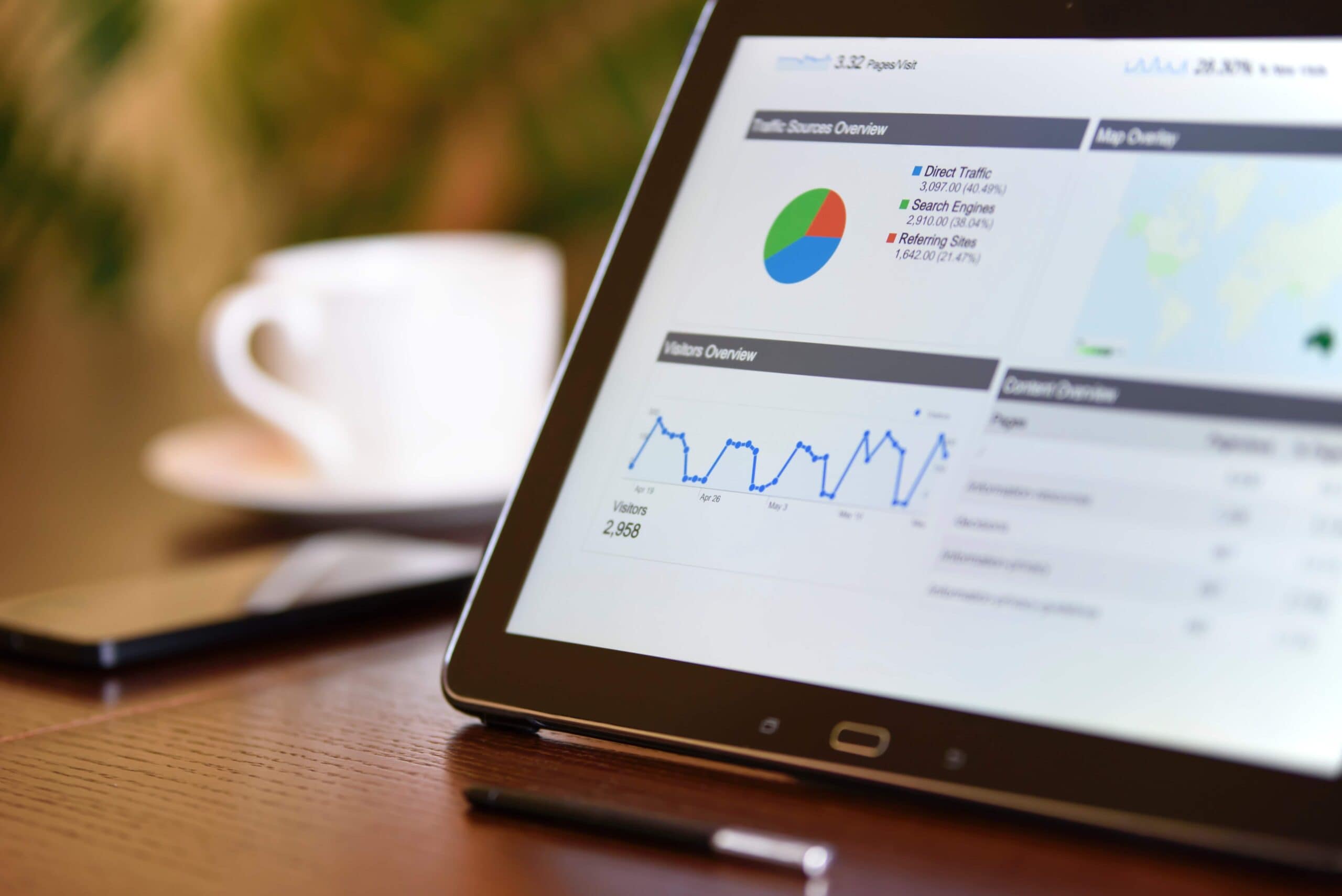 Based on this data you can discover age brackets, locations and other demographics of your audience. You can group these facts together into 3-5 fictional buyers personas, where you make sure the majority is represented. Furthermore, you can add info on their interests, devices or browsers, based on the details Google Analytics can offer you. If you keep track of purchases, you can even add product categories of the items they purchased before.
Comparable to Google Analytics, you can also take your Facebook Insights under the loop. Facebook collects a big amount of data of all its users, and some of this is made available to you too. Even if you don't have a running business yet, and are therefore lacking a customer base, you can make use of some handy tools online. Similarweb, for example, lets you discover emerging trends and market shares.
Conduct a survey
A second way to gain more information about your customers is by simply asking. Interviewing your audience will give you immediate access to a lot of new insights. Ideally, you would want to sit down for a one-on-one chat with your customers, but sending out a survey can be a good replacement when you're facing limited time or resources.
Creating a survey is easy with tools such as SurveyMonkey or Google Forms. You can choose to include a widget or pop-up on your website, or send out an email asking people for their opinion.
Ask your coworkers
When you're desperately looking for info about your customers, you might look over the fact that you can just ask your coworkers. Especially the ones that are often dealing with customers will be able to give you a lot of information data won't reveal.
Your sales team, for example, is dealing with your customers on a daily basis. It's recommendable to ask them about the customers they deal with, and especially the hot leads. Which ones seem more inclined to convert? Those are the ones you want the details of.
Your customer support team might have some insight knowledge for you as well. They often deal with your unhappy customers, but this means you can learn a lot about their pain points, the channels they reach out to you, their complaints and their user behaviour.
What is your go-to tactic when developing personas for marketing strategy?